Crucial, INC. BP Oil Spill Cleanup

The Deepwater Horizon Oil Spill was the largest oil spill in U.S. history. Crucial, INC. played a major role in providing cleanup equipment to help prevent a long-lasting ecological disaster in the Gulf of Mexico.

You can view some of our equipment in action at our BP Spill page.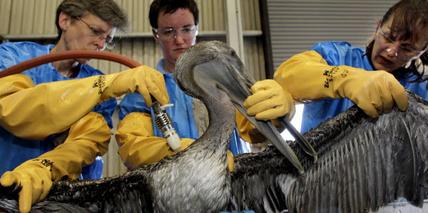 In addition, Crucial, Inc., partnered with Clean Gulf Associates to provide equipment for cleaning oil from wildlife rescued from saturated waterways and affected wetlands. More information on the efforts of Clean Gulf Associates may be found at their website http://www.cleangulfassoc.com// .
If you have any further questions regarding Crucial, Inc. products, contact our offices.
Office: (504) 347-9292
E-mail: info@crucialinc.com